This post is also available in:
Français (French)
Deutsch (German)
Italiano (Italian)
Not noticeable, but she's there. An increasingly widespread disease, which is hardly recognizable but can lead to serious consequences. High blood pressure scares us and leads us to alternative treatment options.
Whether it's performing from time to time or you regularly suffer from high blood pressure, the negative effects bring unpleasant risks. There are hardly any symptoms or pain, which is why we speak of a "silent danger". A certain irregularity is perfectly normal.
However, if you suffer frequently or even permanently from increased blood pressure, it is called hypertension that strains our body. This pressure value is 140/90 mmHg.
The heart and vessels must withstand this pressure. The kidney no longer manages to filter blood and our brain is undersupplied. Stroke or heart failure are just some of the consequences we try to avoid through ACE inhibitors or beta-blockers. We often cannot influence or assess the reasons for our high blood pressure, but we can prevent the development and the consequences. We will explain below how the hemp plant can help us and affect our well-being.
Origin and production
Interest in hemp products is growing steadily and oils in particular are becoming increasingly popular. In these we distinguish between CBD oil and hemp oil. These are obtained from different parts of the hemp plant.
These plants may only be grown on farms authorised by the state.
CBD oil is produced from the flowers, buds and leaves (by an extraction process with CO2). The cannabinoids contained therein have no psychoactive effect, but many other positive effects on the body.
More information can be found at: cbd-infos.com/cannabis-oel
Hemp oil is produced by cold pressing of plant seeds. Due to this process, hardly any nutrients are lost, which is why we like to use hemp oil as cooking oil.
Just as no cannabinoids are present here, there are hardly to no traces of THC in both species, as these are made from commercial or industrial hemp. An intoxicating effect or risk of addiction is therefore not possible.
Use
The oils can be applied both externally and internally.
If you want to rebalance your body, regulate stress or, for example, inhibit inflammation, you should resort to CBD oil. This has a dormant effect on the nervous system. It brings your blood circulation, your breathing and perhaps your everyday life back into harmony. Direct ingestion is useful for high blood pressure to achieve a quick effect.
Many vitamins are supplied by hemp oil, which we can process well in food or cosmetics. The drops can be taken directly or applied to improve skin and hair. It is therefore an excellent source of nutrients.
You will notice that each oil has a different impressive effect. The crop is considered a safe substance, but you should patiently start taking the drops and pay attention to how your body reacts.
It is important that you feel comfortable and make reasonable decisions about which dose is best for you. Proceed after step-by-step tactics. On our website you will find a general dosing recommendation and a small calculator that will help you.
Lowering blood pressure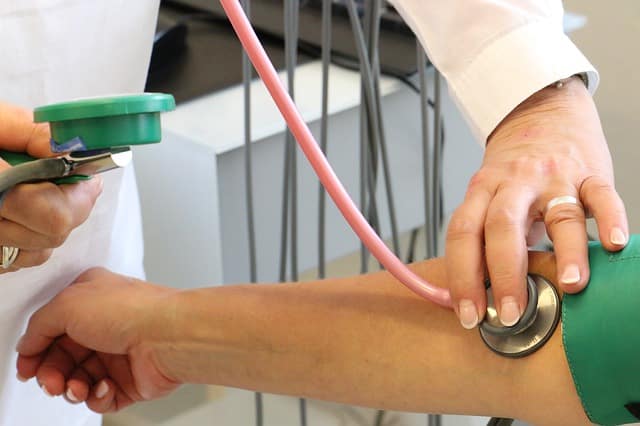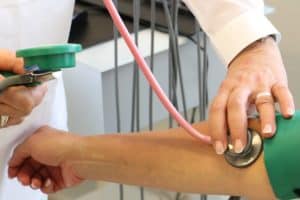 Effort, stress and other everyday stresses can often make your life difficult. In order to switch to more relief in the long term, you can use natural products to treat your high blood pressure. Due to the prescribed blood pressure lowering, side effects such as dizziness, feelings of weakness or swelling of the mucous membranes often occur. The oils could provide you with a gentle alternative to the otherwise prescribed medications.
CBD helps you reduce stress. It contains many minerals and substances that the body itself cannot produce. Long-term use can also prevent or reduce subsequent diseases such as vascular calcification or strokes. The lowering of blood pressure takes place through the application of CBD in the brain as well as in the vessels. Narrowed arteries and an overwhelmed kidney relax. In addition, inflammation is reduced, the heart is relieved and the body system is brought into balance. Interactions of CBD and medicines are not yet known, but cannot be completely ruled out.
Hemp oil and CBD oil are difficult to compare.
However, since we know that our blood pressure rises due to too little exercise and too many bad fats, you can also take advantage of the hemp oil.
The vitamins and good fats contained there strengthen your cells and promote metabolism. The herbal treatment can therefore influence bodily functions and messenger substances.
Other areas of application
As described above, CBD oil is mainly used in the medical field.
Migraine
Inflammation
Cardiovascular functions
Rheumatism
chronic pain
Anxiety
Mood
Hemp oil is used in our diet and care.
Skin and hair
Immune system
Cooking oil (e.g. for salads)
Side effects?
Unpleasant symptoms of overdose could include:
Fatigue
curbed appetite
Pressure on the eyes
Nausea
dry feeling in the mouth
Side effects should occur rarely or not at all. Adjust your dosage as soon as you notice it. Since CBD oil produces a fast and strong effect, you may also consider switching to the capsule to achieve a more pleasant effect for you personally.
What you should consider when purchasing
Unfortunately, Cannabidiol products are not yet available on prescription, so you should inform yourself about your chosen product and pay attention to origin and good organic quality! (No chemical additives).
In the pharmacy you may find only a small selection of products and less expertise than is offered to you online. However, the products from the pharmacy are of very high quality. We recommend the online shop of Nordic Oil. If you are unsure, contact customer service.
During pregnancy, it is not recommended to take. In order not to cause undesirable effects, you should consult with your GP.
Important: Even as society becomes more and more open to hemp products, there are CBD products that are not yet legal. Therefore, make sure that the level of psychoactive THC does not exceed the legal limit of 0.2. Further information can also be found here: cbd-infos.com/cannabis-oel
Conclusion
Medically, many studies demonstrate the positive effect and tolerability of CBD oil and hemp oil. Both provide a natural way to help regulate your high blood pressure. However, you should not leave out regular exercise and a healthy lifestyle. Try it and try to restore your balance and fight this common disease.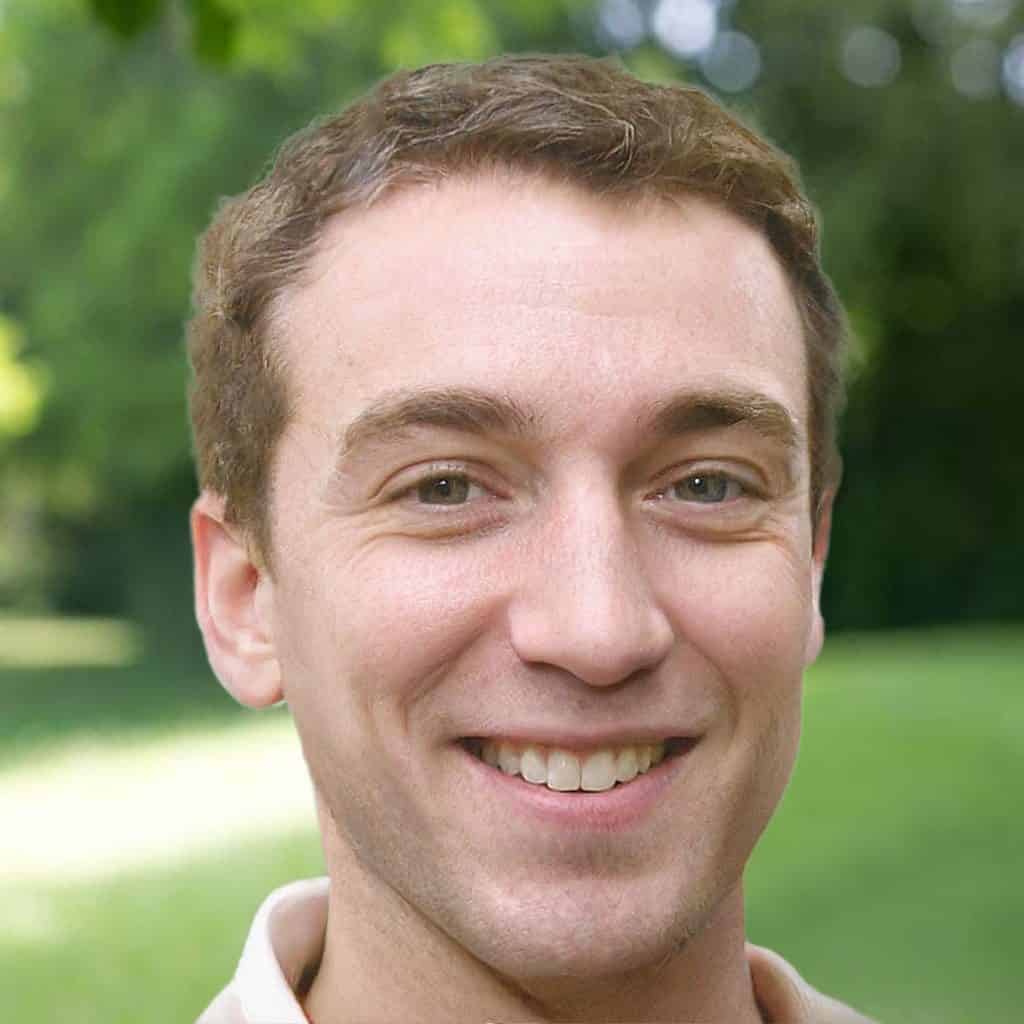 Giacomo Hermosa ist 37 Jahre alt, Vater von zwei Kindern und verheiratet. Vor elf Jahren hat er die Magister der Biologie und Anglistik erfolgreich absolviert. Hier hat er sich interdisziplinär mit den Themen Bioverfügbarkeit und Medizinalhanf beschäftigt. In seiner Freizeit schreibt er v.a. in den Bereichen Fitness, Ernährung und – familiär bedingt – über einige besondere Autoimmunerkrankungen. Seine Veröffentlichungen findet man u.a. auf seiner Website und bei der
taz.